Conversion Rate Optimization Company
Turn-Key CRO Since 2007 | Guaranteed Results
Fill out the form below to schedule a free, 30 minute Conversion Consultation to find out how we can help you grow.
We run over 1,500 tests per year and generate 25%+ increases in conversion rate within six months.
Let's talk to see if we're a good fit for you.
You're ready for our Full-Service CRO services if:
You're generating 500 or more transaction or leads per month
You'd make significantly more money with an increase in your conversion rate
You're looking for data-driven insights to better serve your visitors and customers
You want to work with an agency that does all the work and guarantees results
Our Fully Managed optimization process provides everything you need to rapidly increase conversions – from recommending and setting up your tools, auditing your site, identifying opportunities and running tests.
When you hire us, you are hiring a full team of experienced conversion optimization professionals – conversion scientist, project manager, designer, and test developer.
If you're ready to grow, complete the form on this page to schedule a free, 30-minute conversion consultation. Or, if you prefer, you can call us directly at 888-961-6604.

We make websites perform better to make our customers more money.
We are Conversion Sciences. And yes, we wear lab coats.
Request Your Free Conversion Consultation
Complete the form below and we'll contact you to schedule the call.
"*" indicates required fields
Recommended by our clients

"Easily the most valuable thing I've done for my website in a very long time… Very easy to work with… I value their honesty and data-driven focus."

"Extremely thorough. They were able to increase revenue for some of our highest-margin products. We are getting more revenue now…"
13 Years Of Success
---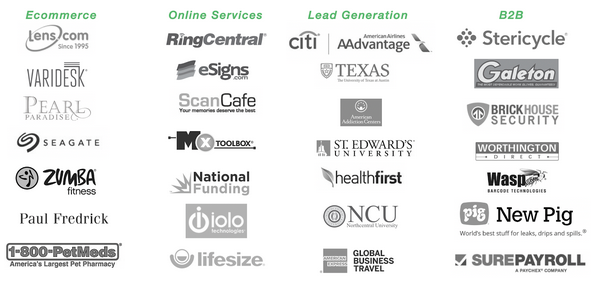 Trust in the Conversion Rate Optimization company with a Satisfaction Guarantee.
We guarantee your goals are achieved in 180 days or we work to achieve them for up to two more months without compensation.