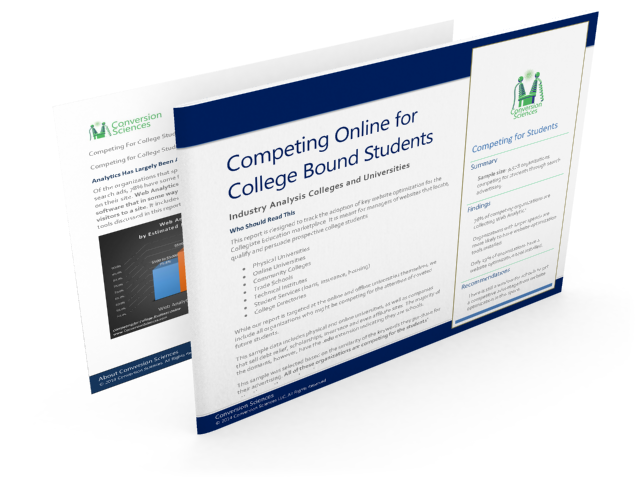 This report is designed to track the adoption of key website optimization tools for the Higher Education marketplace. It is meant for managers of websites that locate, qualify and persuade prospective college students.
Physical Universities
Online Universities
Community Colleges
Trade Schools
Technical Institutes
Student Services (loans, insurance, housing)
College Directories
While our report is targeted at the online and offline universities themselves, we include all organizations who might be competing for the attention of coveted future students.
This data includes physical and online universities, as well as companies that sell debt relief, scholarships, insurance and even affiliate sites. The majority of the domains, however, have the .edu extension indicating they are schools.
The sample was selected based on the similarity of the keywords they purchase for their advertising. All of these organizations are competing for the students' attention on the search engines.