Free eBook
Posted on November 10th, 2014
By Brian Massey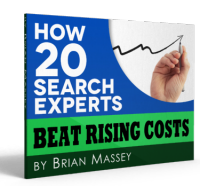 How 20 Search Experts Beat Rising Costs of SEO and PPC
Comments are closed.
Conversion Sciences Blog
CRO Services, Blog, Free Course, Resources and More
110 Point Ecommerce Checklist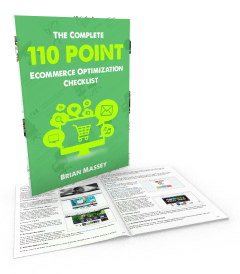 Our Best Ideas for Ecommerce Websites
We assembled our Conversion Scientists in a room and asked them to list out what they consider testing when given an ecommerce website.
This is what they told us.
110 ideas in 17 pages
Full color examples
From the home page to the cart.
Keep this resource on your desk always.

Conversion Scientist Podcast