Google Analytics is going to Break
Google is making us move to GA4
Fill out the form below to schedule a free Google Analytics Assessment.
Google Analytics is already broken, actually.
If you use Google Analytics, your data is going to stop in 2023.
But Google Analytics is already handicapped by Apple, Chrome and Firefox. They are dialing up their privacy measures.
This means that many of your visitors are already invisible to you.
It also means that your search ad bids are not efficient.
Don't wait until next year. You'll want to move to GA4 now because it is more accurate.
More accurate data as cookies go away.

More accurate bidding on paid search ads.
The form is right over there. I recommend that you fill it out today.
You don't need GA4. You need insights to improve the online portion of you business.
Why aren't more visitors taking action?
Can I raise my prices?
What features should I emphasize?
Where should I invest my digital marketing budget?
These are important questions for which answers are available, if you have the data. 
It's not enough to setup GA4. You need to be sure it's can answer your questions as a business manager.
Let us take a look. For free.
We'll crack Google Analytics open for you at no charge.
We can quickly evaluate the data you have been collecting and tell you how healthy your online business really is.
Across all channels.
Our free assessment will show you how to improve your business through the impartial eyes of your prospects and customers.
Request Your Free Google Analytics Assessment
Complete the form below and schedule your consultation
"*" indicates required fields

"Easily the most valuable thing I've done for my website in a very long time… Very easy to work with… I value their honesty and data-driven focus."
Douglas Lovin
CheapStairParts.com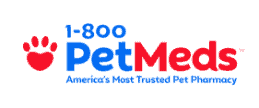 "Extremely thorough. They were able to increase revenue for some of our highest-margin products. We are getting more revenue now…"
Alex Irvin
1-800 Pet Meds
More From Conversion Sciences