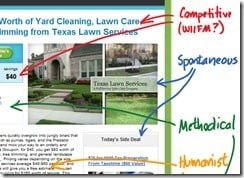 Whatever you think of deals site leader Groupon, you can't argue with their amazing success.
Since 2007, Groupon has built an email list of 50 million subscribers and have kept them enraptured even though they send an email almost every single day.
Is it the deals? I would argue that it is not. Groupon: Is it the Deals or the Copy?
Find out how the layout and copy of their daily inbox offering keep people on their lists and reading day after day.
Groupon: Is It the Deals or the Copy?
I'm completing the chapters of my new book due out in this Spring. Find out how you can get a free copy of the book when its available.