Perhaps you can help me. It turns out that optimizing websites has "caught on" so to speak. There's reason to believe that applying science to the "art" of creating effective websites is going to be a big thing.
Our business is certainly growing and profitable.
Now, we are ready to grow our development team.
Do you know a Web Developer who fits this very special profile? If so, please forward this to them or have them call me.
* They make online apps and websites dance like puppets on strings. They may say things like "Javascript", "JQuery" and "CSS" and something about a train named "Ruby" that runs on rails.
* They like puzzles. They can become a bit obsessed with understanding how things work. They are curious.
* They work with data. They use words like "analytics". You might tune out when they talk about analytics. Most people do.
* When you ask them why they are in such a good mood, they say that they found and fixed a tough bug. You may wonder if they are moonlighting as an exterminator.
* They plan for the future. They are always working on their skills, making themselves more valuable. You suspect that they should get out more.
* They deserve to be part of a profitable young company in Austin, Texas that is loved by its clients because we do what no other agency can do: We find more revenue in their websites, and we have the data to prove it.
My search isn't going to be easy, but you may be the person who knows this individual. If you would be so kind as to pass this on to anyone fitting this description, they will thank you and I'll reward you for your generosity.
We have just the place for them.
Please have them read our job description. It's boring but helpful.
We are also looking for the next Conversion Scientist to lead our optimization efforts. They are even stranger, but very very valuable to us.
My direct contact information is below. I'm waiting.
Best regards,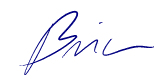 Brian Massey, Conversion Scientist
Conversion Sciences LLC
Austin, Texas
512-961-6604
Brian@ConversionSciences.com
P. S. I'm still waiting.