I did a little experiment using images and copy in my Marketing Land column Take Control of Your Visitors' Eyes. Instead of using my superior powers of page design to highlight an important piece of information, I used them to hide that information.
I purposefully did some things you may be doing accidentally, to the detriment of your site and your visitors.
When looking at web and landing page copy, I often find the important information buried, or designed in such a way as to look unimportant.
Value propositions, phone numbers, guarantees, and special offers are some of the things that are important to visitors, but don't look important.
Images, captions and more
Read the column or listen to the podcast to find out how I obscured an important fact, and how I highlighted another, less relevant fact using:
Images
Captions
Copy
Headlines
Bulleted Lists
Links
Pull Quotes
It's a show and tell column, Take Control of Your Visitors' Eyes.
110 Point Ecommerce Checklist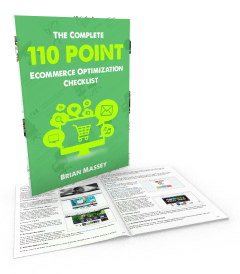 Our Best Ideas for Ecommerce Websites
We assembled our Conversion Scientists in a room and asked them to list out what they consider testing when given an ecommerce website.
This is what they told us.
110 ideas in 17 pages
Full color examples
From the home page to the cart.
Keep this resource on your desk always.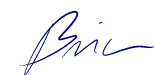 Brian Massey is the Founder and Conversion Scientist™ at Conversion Sciences. He is the author of Your Customer Creation Equation. His rare combination of interests, experience and neuroses were developed over almost 20 years as a computer programmer, entrepreneur, corporate marketer, international speaker and writer.