If you miss the mark when creating your landing pages, you could lose a visitor or potential customer – forever.
As scientists, we study reactions using our Periodic Table of Website Optimization Elements. We understand the science behind landing page optimization.
Shelly Koenig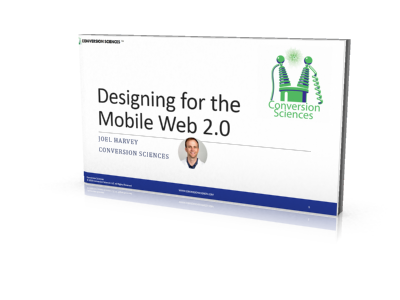 This free eBook has 56 pages of insights from AB testing experts Conversion Sciences.
Designing for the Mobile Web 2.0
What works in conversion-centered design for the Mobile Web 2.0.
Why responsive web design might be a bad idea and alternatives.
What is working in our mobile tests.
Why best practices aren't always best.