If you miss the mark when creating your landing pages, you could lose a visitor or potential customer – forever.
As scientists, we study reactions using our Periodic Table of Website Optimization Elements. We understand the science behind landing page optimization.
Shelly Koenig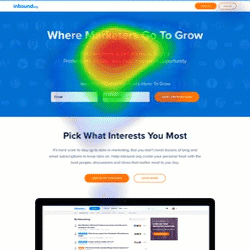 How do you diagnose a poor performing landing page?
Sticky shows us how to use eye-tracking to build landing pages with killer conversion rates.
Why behavioral science is your new superpower.
The true cost of "Launch and See" marketing.
How to apply eye-tracking reports and videos.
The components every landing page should have.