If you miss the mark when creating your landing pages, you could lose a visitor or potential customer – forever.
As scientists, we study reactions using our Periodic Table of Website Optimization Elements. We understand the science behind landing page optimization.
Shelly Koenig
110 Point Ecommerce Checklist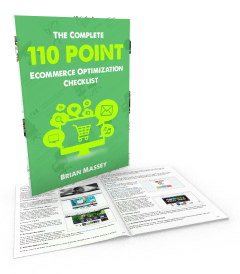 Our Best Ideas for Ecommerce Websites
We assembled our Conversion Scientists in a room and asked them to list out what they consider testing when given an ecommerce website.
This is what they told us.
110 ideas in 17 pages
Full color examples
From the home page to the cart.
Keep this resource on your desk always.