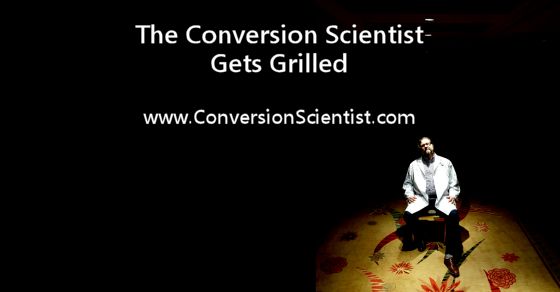 It was a dark room with on of those overhead lights above a lone chair. This was the room Joe Kerschbaum found to interview me at the Hero Conference in Portland Oregon.
He proceeded to grill me about Landing Pages the special way we build them backwards. You can hear the recording here. We talk about
    
Making great offers

    

Giving visitors a way to take action

    

Providing Proof and Trust

    

What business porn is

    

Ways to avoid abandonment
We learn that pretty pages often aren't the highest converting pages. If pretty always won, I'd be president by now.
3Q DIGITAL DOWNLOAD EPISODE 13: CONVERSION OPTIMIZATION
Brian Massey is the Founder and Conversion Scientist™ at Conversion Sciences. He is the author of Your Customer Creation Equation. His rare combination of interests, experience and neuroses were developed over almost 20 years as a computer programmer, entrepreneur, corporate marketer, international speaker and writer.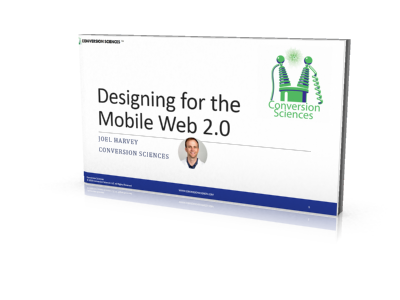 This free eBook has 56 pages of insights from AB testing experts Conversion Sciences.
Designing for the Mobile Web 2.0
What works in conversion-centered design for the Mobile Web 2.0.
Why responsive web design might be a bad idea and alternatives.
What is working in our mobile tests.
Why best practices aren't always best.