My daughter was complaining about the ellipsis (also known as the "…") and how it could be a very unhelpful bit of punctuation. As a teenager, she is quite astute at finding things to complain about.
The ellipsis, she contends, requires the reader to fill in the thought hinted at by the little trio of dots. This is not fair (another frequent teenagerism).
It struck me that I deal every day with landing pages that ask their visitors to fill in the gaps. I thought that these sites were like …coms.
This was the inspiration for 3 Parts Of A Complete B2B Search Landing Page, my new column on Search Engine Land.
Excerpt:
A Landing Page Is A Complete Sentence

Your B2B search traffic should not be asked to fill in the blanks like a sentence that ends in an ellipsis. You may introduce confusion, insecurity, distress, or uncertainty.

Your home page is often guilty of asking the visitor to figure out what lies between their search and your solution.

A landing page or microsite offers a complete sentence.

There are three main parts to a sentence,and your landing pages should contain them all. Every sentence should have the following form:

You should do a specific thing to get an answer to your immediate questions.
Get a Free Chapter
I've written a tell-all with juicy details about how to run a high-converting website. Become a friend of the author for free chapters and bonus content from Your Customer Creation Equation: Unexpected Website Formulas of the Conversion Scientist
.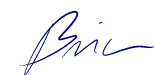 Brian Massey is the Founder and Conversion Scientist™ at Conversion Sciences. He is the author of Your Customer Creation Equation. His rare combination of interests, experience and neuroses were developed over almost 20 years as a computer programmer, entrepreneur, corporate marketer, international speaker and writer.