Dennis van der Heijden is in an enviable position. He is able to see the results of hundreds of split tests through his awesome split testing service, Convert Insights at Convert.com.
He's noticed a few things about how successful businesses are at finding winning tests.
These numbers plus his ideas on why some have tests that frequently yield conversion rate lifts while others don't is the subject of my Instagraph. This was recorded live at Conversion Conference East 2012 in Ft. Lauderdale, Florida on October 10.
Here is a time-lapse video of the creation of the Instagraph.
Here is the final result.

CLICK TO ENLARGE
Get a Free Chapter
I've written a tell-all with juicy details about how to run a high-converting website. Become a friend of the author for free chapters and bonus content from Your Customer Creation Equation: Unexpected Website Formulas of the Conversion Scientist
.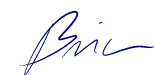 Brian Massey is the Founder and Conversion Scientist™ at Conversion Sciences. He is the author of Your Customer Creation Equation. His rare combination of interests, experience and neuroses were developed over almost 20 years as a computer programmer, entrepreneur, corporate marketer, international speaker and writer.