Joel Harvey presents at Conversion Conference San Francisco 2014. Here's the pictures and comments from his unusual presentation.
Brian Massey is the Founder and Conversion Scientist at Conversion Sciences. He is the author of Your Customer Creation Equation. His rare combination of interests, experience and neuroses were developed over almost 20 years as a computer programmer, entrepreneur, corporate marketer, international speaker and writer.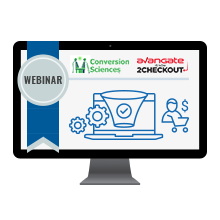 The Results of 2 Years of Optimization
This is how it's done. Join Joel Harvey as he takes you through two years of optimization on a software subscription purchase funnel that delivered a
3.5x
return on investment.
Price-point testing.
How to communicate value.
Increase trial conversion rates.
Use of social proof and risk reversal.
Don't miss this rare opportunity.