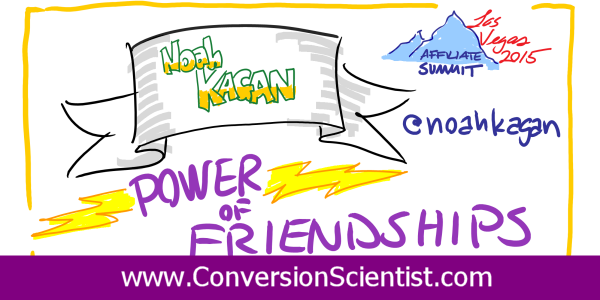 It's unfortunate that I have to fly to Las Vegas to catch fellow Austinite Noah Kagan. However, I was glad to have caught his keynote at Affiliate Summit West 2015.
Mainly because he gave everyone in the audience $10. Real money.
Is he so desperate for attention that he has to buy an audience with cash? Maybe. But his little stunt was really to make a point. His question is, "Are your relationships in black and white, or full color?"
I captured the highlights of his presentation in this instagraph infographic drawn in real time. Share it with someone.
Affiliate marketers get conversion optimization.
I was gratified at how sophisticated the folks at Affiliate Summit were. Affiliate marketers understand that conversion optimization is a big lever that increases CPA payouts, makes advertisers happy and sets OPMs apart from the competition.
And it's all we do at Conversion Sciences.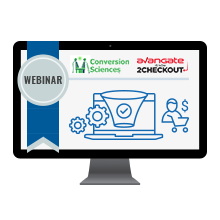 The Results of 2 Years of Optimization
This is how it's done. Join Joel Harvey as he takes you through two years of optimization on a software subscription purchase funnel that delivered a
3.5x
return on investment.
Price-point testing.
How to communicate value.
Increase trial conversion rates.
Use of social proof and risk reversal.
Don't miss this rare opportunity.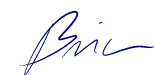 Brian Massey is the Founder and Conversion Scientist at Conversion Sciences. He is the author of Your Customer Creation Equation. His rare combination of interests, experience and neuroses were developed over almost 20 years as a computer programmer, entrepreneur, corporate marketer, international speaker and writer.