Our Clients, Our Mission
We are thankful to work with some incredible brands. We are humbled by the amount of trust and faith our clients put in us, and our mission is to reward that trust with results. We know the stakes, and we play to win.
Every client we've worked with has come with a unique set of challenges and opportunities. Our clients represent a wide range of industries, with a majority being in the eCommerce, Health Care or Software space. The common theme across all the companies we work with is that they all want to grow and they entrust us to make that happen.
A Selection of Our Clients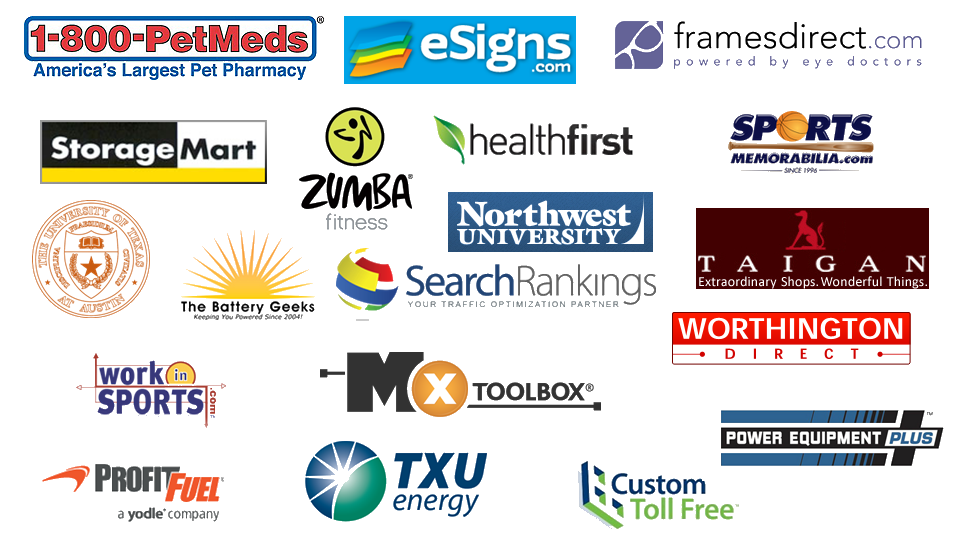 These are some of the companies that have trusted us to help them find and capture unique opportunities for significant growth on their websites.
---
Want to join these companies in substantially increasing your conversion rate and revenue per visit?
Fill out the form below and a Conversion Scientist will contact you within one business day.